Product Description

Production Description for Slewing Bearing, ring bearing, rolling bearings, turntables
Large Diameter Slewing Bearing 061.25. 0571 for Port Crane 
| | | |
| --- | --- | --- |
| 1 | Type |  single row ball slewing bearing,ring bearing, slewing gear |
| 2 | Bore diameter | 855mm |
| 3 | Outside diameter | 1098.2mm |
| 4 | Height | 80mm |
| 5 | Material | 42CrMo, 50Mn |
| 6 | Precision | P0. P6. P5. |
| 7 | Cage/retainer | Nylon or aluminum |
| 8 | Gear type | External gear |
| 9 | N.W. | 158KGS |
 Single Row Four Point Contact Ball Slewing Bearing–Bearing ungeared
060.22.571.301.11.1504
060.22.0505.000.11.1503
060.22.571.502.11.1503
060.22. 0571 .001.11.1503
060.25.571.000.11.1504
060.25.571.000.11.1504
060.30. 0571 .100.11.1504
060.35.0680.000.11.1503
060.45.0805.001.11.1504
060.20.571.500.01.1503
060.20.0544.500.01.1503
060.20.0644.500.01.1503
060.20. 0571 .500.01.1503
060.20.0844.500.01.1503
060.20.0944.500.01.1503
060.20.1094.500.01.1503
060.20.571.575.01.1403
060.20.0544.575.01.1403
060.20.0644.575.01.1403
060.20. 0571 .575.01.1403
060.20.0844.575.01.1403
060.20.0944.575.01.1403
060.20.1094.575.01.1403
060.25.571.500.11.1503
060.25.571.500.11.1503
060.25.1055.500.11.1503
060.25.1155.500.11.1503
060.25.1255.500.11.1503
060.25.1355.500.11.1503
060.25.1455.500.11.1503
060.25.571.575.11.1403
060.25.571.575.11.1403
060.25.1055.575.11.1403
060.25.1155.575.11.1403
060.25.1255.575.11.1403
060.25.1355.575.11.1403
060.25.1455.575.11.1403
 
 
 Single Row Four Point Contact Ball Slewing Bearing–Bearing with external gear
061.20.571.500.01.1503
061.20.0544.500.01.1503
061.20.0644.500.01.1503
061.20. 0571 .500.01.1503
061.20.0844.500.01.1503
061.20.0944.500.01.1503
061.20.1094.500.01.1503
061.20.571.575.01.1403
06120.0544.575.01.1403
061.20.0644.575.01.1403
061.20. 0571 .575.01.1403
061.20.0844.575.01.1403
061.20.0944.575.01.1403
061.20.1094.575.01.1403
061.25.571.500.11.1503
061.25.571.500.11.1503
061.25.1055.500.11.1503
061.25.1155.500.11.1503
061.25.1255.500.11.1503
061.25.1355.500.11.1503
061.25.1455.500.11.1503
061.25.571.575.11.1403
061.25.571.575.11.1403
061.25.1055.575.11.1403
061.25.1155.575.11.1403
061.25.1255.575.11.1403
061.25.1355.575.11.1403
061.25.1455.575.11.1403
061.25.0764.103.11.1504
061.25.0764.106.21.1504
061.25.0980.107.11.1504
061.25.0980.108.21.1504
061.20.0400.100.1.1503
061.20.0400.101.21.1503
061.20.0450.100.11.1503
061.20.0450.101.21.1503
061.20.0560.100.11.1503
061.20.0560.101.21.1503
061.20.0630.100.11.1503
061.20.0630.101.21.1503
061.20.571.100.11.1503
061.20.571.101.21.1503
061.25.0764.600.11.1503
061.25.0764.601.21.1503
061.25.0980.890.11.1503
061.25.0980.891.21.1503
061.25.1120.000.11.1504
061.25.1120.001.21.1504
061.25.1250.100.11.1504
061.25.1250.001.21.1504
061.30.1180.000.11.1504
061.30.1180.001.21.1504
061.30.1320.000.11.1504
061.30.1320.001.21.1504
061.30.1500.200.11.1504
061.30.1500.201.21.1523
061.40.1400.000.19.1504
061.40.1400.001.29.1504
061.40.1600.008.19.1504
061.40.1600.009.29.1503
061.40.1800.013.19.1503
061.40.1800.014.29.1503
061.50.1900.004.49.1504
061.50.2130.001.49.1504
061.50.2355.001.49.1504
061.50.2645.001.49.1504
 Single Row Four Point Contact Ball Slewing Bearing–Bearing with internal gear
062.20.571.500.01.1503
062.20.0544.500.01.1503
062.20.0644.500.01.1503
062.20. 0571 .500.01.1503
062.20.0844.500.01.1503
062.20.0944.500.01.1503
062.20.1094.500.01.1503
062.20.571.575.01.1403
062.20.0544.575.01.1403
062.20.0644.575.01.1403
062.20. 0571 .575.01.1403
062.20.0844.575.01.1403
062.20.0944.575.01.1403
062.20.1094.575.01.1403
062.25.571.500.11.1503
062.25.571.500.11.1503
062.25.1055.500.11.1503
062.25.1155.500.11.1503
062.25.1255.500.11.1503
062.25.1355.500.11.1503
062.25.1455.500.11.1503
062.25.571.575.11.1403
062.25.571.575.11.1403
062.25.1055.575.11.1403
062.25.1155.575.11.1403
062.25.1255.575.11.1403
062.25.1355.575.11.1403
062.25.1455.575.11.1403
062.25.0866.106.11.1504
062.25.0866.109.21.1504
062.25.1077.308.11.1504
062.25.1077.304.21.1504
062.20.0400.000.11.1503
062.20.0400.001.21.1503
062.20.0450.000.11.1503
062.20.0450.001.21.1503
062.20.0560.000.11.1503
062.20.0560.001.21.1503
062.20.0630.000.11.1503
062.20.0630.001.21.1503
062.20.571.000.11.1503
062.20.571.001.21.1503
062.25. 0571 .800.11.1504
062.25. 0571 .801.21.1504
062.25.1077.890.11.1503
062.25.1077.891.21.1503
062.25.1180.000.11.1504
062.25.1180.001.21.1504
062.30.1120.000.11.1504
062.30.1120.001.21.1504
062.30.1250.000.11.1504
062.30.1250.001.21.1504
062.30.1400.000.11.1504
062.30.1400.001.21.1504
062.30.1600.000.11.1504
062.30.1600.001.21.1504
062.40.1500.000.19.1504
062.40.1500.001.29.1504
062.40.1700.007.19.1503
062.40.1700.008.29.1503
062.50.1800.001.49.1504
062.50.2000.001.49.1504
062.50.2240.001.49.1504
062.50.2490.001.49.1504
062.50.2800.001.49.1504
 
Why choose CZPT slewing bearings
A CZPT in slewing bearing field, rich experience, can do design, produce, mounting guide
Small order accepted
ISO certified company
Variorum models
7*24hours hotline to help you with your cranes
Strict quality control system to ensure quality for slewing bearing
LYHY Slewing Bearing Types
LYHY slewing bearings can be divided into the following types as per  their structures:
single row 4 point contact ball slewing bearing,
single row cross roller slewing bearing,
double row different ball diameter slewing bearing,
three row cylindrical roller slewing bearing and roller/ball combination slewing bearing.
And all these types of slewing bearings can be further divided into bearings without gears, bearings with external gears and bearings with internal gears.
Detailed description of these types slewing bearings
Single row 4 point contact ball slewing bearings
     This kind of slewing bearings can support high dynamic loads, transmitting axial and radial forces simultaneously as well as the resulting tilting moments. Applications of this kind of bearings are hoisting, mechanical handling and general mechanical engineering etc.
Single row cross roller slewing bearings
     This kind of bearings can support combinations of large radial force, medium axial force and tilting moment with small or zero clearance. Main applications of this kind of bearings are hoisting and mechanical handling and general mechanical engineering etc.
Double row different ball diameter slewing bearings
     This kind of bearings can support high static loads with simple structures. They are mainly used in situations with variation load position and direction and continuously rotating. Main applications of this kind of bearings are deck hoisting, mining and material handling etc.
Triple row cylindrical roller slewing bearings
     This kind of bearings has high load carrying capacity. Under same loads, this kind of bearings has much smaller diameters which can make the installation much compact, as different kinds of loads are supported by different races and rollers. Main applications of this kind of bearings are hoisting, mechanical handling, mining and materials handling, offshore technology and general mechanical engineering etc.
Roller/ball combination slewing bearings
     This kind of bearings can support high axial load and low tilting moments. Usually they are large diameter slewing bearings. Applications of this kind of bearings are mining and materials handling etc.
About CZPT bearings
1.introduction:we are a manufacturer of slewing bearing since 1993, our factory occupies a area of 30000square meters with 4 workshop and 1 office building. 
2. Featured products: slewing bearing and slewing drive
3. Capital: Current is 1 million RMB, but we are increasing the capital to 10 million RMB
4. Workers: 40
5. Certificate: ISO9001:2008, 3.1 certificate, CCS certificate, Science and Technology Progress Award
6. Annual Exportation: 8million USD
7. Exported countries: (39)
Asia: India, Pakistan, Iran, Signore, Georgia, Malaysia, Vietnam, Thailand, Philippines, Israel, Korea, UAE, Sri Lanka, Saudi Arabia,
Europe: Turkey, Russia, Spain, Czech Republic, Italy, Poland, Slovakia, Bosnia and Herzegovina, Austria, France, Germany, Switzerland, Finland, Ukraine, UK
America: USA, Canada, Mexico, Brazil, Puerto Rico, Peru, Chile
Africa: South Africa, Egypt
Oceania: Australia
Production Process of CZPT slewing bearings
Quality Control Process of CZPT slewing bearings
LYHY Slewing Bearing Packing 
Bearing surface is covered with the anti-rust oil first; and then wrapped with the plastic film;
And then packed with kraft paper and professional belts;
At last, with wooden box totally at the outer packing to invoid the rust or the moist;
We can depend on the customers  demand to be packed;
Slewing Ring Bearings——Applications:
Slewing ring bearings are widely used in industry and known as "the machine joints" Here under is the specific slewing bearing applications
1. Construction machinery (e.g. cranes, excavators, loader, scraper)
2. Metallurgical machinery (e.g. for steel plant)
3. Heavy machinery equipment (e.g. mining machinery, concrete machinery)
4. Marine machinery equipment (e.g. vessel, port hoisting machine, port oil transfer equipment, onshore and offshore crane)
5. Light machinery equipment (e.g. paper machine, plastic, rubber machine, weave machine)
6. Wind power generator
7. Packing machinery
Transportation:
All CZPT slewing ring bearings can be usually delivered timely, usual production time is 15-50 days based on different slew bearings diameters, sometimes slew rings will be in stock.
Slewing bearings can be offered different delivery terms, such as EXW, FOB, CIF, DDU and so on.
Also, slewing rings can be transported by different transport ways, by express (such as DHL, TNT, UPS, FEDEX and so on), by air, by sea, by truck, by railway and so on.
INSTALLATION OF CZPT SLEWING BEARINGS
Preparation:
Make sure that the model is correct and slewing bearing isn't damaged during transportation.
2.  Check the appearance and rotational state of the bearing, such as rotational precision clearance, rotating flexibility, seals position, lubrication grease etc.
3.  The installation datum plane and bracket installing plane should be clean, grease, burr, paint and other foreign body should be wiped off.
Installation:
1. The screws in the installing plane should be fit with the mounting holes in the slewing bearing
2.  The slewing bearing has a soft zone marked with an "s" on the upper surface, when installing the bearing, it is important to ensure that this area is placed in a non-load or infrequent load zone.
3.  When the bearing is placed on the supporting frame work it is important to check the interface between these 2 surfaces. This check should be carried out with the insertion of feel gauges between the 2 surfaces. If a gap should exist then it is recommended to plane/resurface the effective area so as to remove the gap.
4.  Install slewing bearing with high strength screws, and choose appropriate strength bolts. All bolts are required to be tightened evenly. The sequence of this tightening process is shown in Pic. Welding of bearing is not allowed, in the event of welding any adjacent parts, heat transfer shall be avoided so as to cause the bearing to become deformed or change the hardness.
5.  After installation, the bearing should be rotated to check for smooth operation and any emission of unusual noise. If either of the aforementioned are noted, then the bearing should be adjusted to eliminate them. The teeth of the largest run-out are coated with green paint.
FAQ:
Q: Are LYHY BEARINGS trading company or manufacturer?
A: CZPT BEARINGS is a professional manufacturer for slewing bearings, thin section bearings, ball bearings and rolling bearings
Q: How do LYHY BEARINGS control quality of their bearing?
A: LYHY BEARINGS has established strict quality control systems, all the products and services has passed ISO9001-2008 Quality Certificate and third party such as CCS, LR,ABS,BV
Q: What is the MOQ?
A: MOQ is 1pc, pls message us for detailed information.
Q: How about the package for CZPT bearings?
A: Standard Industrial packing in general condition (Plastic tube+ professional plastic belts+ plywood case). Accept design package when OEM.
Q: How long is the production time?
A: It takes about 7-40 days, depends on the model and quantity.
Q: How about the shipping?
A: We can arrange the shipment or you may have your own forwarder.
Q: Is sample available?
A: Yes, sample order is acceptable.
Q: Can we use our own LOGO or design on bearings?
A: Yes. OEM is acceptable for LYHY BEARINGS. We can design as per your requirements and use your own LOGO and package design.
 
| | |
| --- | --- |
| Standard or Nonstandard: | Standard |
| Feature: | Heat-Resistant |
| Sealing Gland: | Sealed On Both Sides |
| Rolling-Element Number: | Single-Row |
| Roller Type: | Deep Groove Raceway |
| Material: | 50mn or 42CrMo |
Customization:

Available

|

Customized Request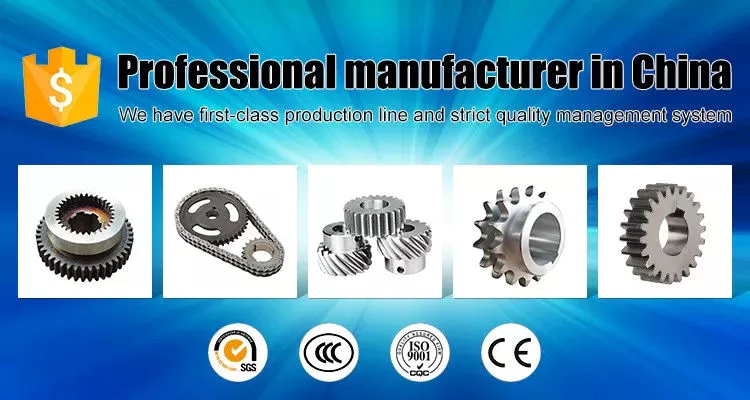 The Difference Between Planetary Gears and Spur Gears
A spur gear is a type of mechanical drive that turns an external shaft. The angular velocity is proportional to the rpm and can be easily calculated from the gear ratio. However, to properly calculate angular velocity, it is necessary to know the number of teeth. Fortunately, there are several different types of spur gears. Here's an overview of their main features. This article also discusses planetary gears, which are smaller, more robust, and more power-dense.
Planetary gears are a type of spur gear
One of the most significant differences between planetary gears and spurgears is the way that the two share the load. Planetary gears are much more efficient than spurgears, enabling high torque transfer in a small space. This is because planetary gears have multiple teeth instead of just one. They are also suitable for intermittent and constant operation. This article will cover some of the main benefits of planetary gears and their differences from spurgears.
While spur gears are more simple than planetary gears, they do have some key differences. In addition to being more basic, they do not require any special cuts or angles. Moreover, the tooth shape of spur gears is much more complex than those of planetary gears. The design determines where the teeth make contact and how much power is available. However, a planetary gear system will be more efficient if the teeth are lubricated internally.
In a planetary gear, there are three shafts: a sun gear, a planet carrier, and an external ring gear. A planetary gear is designed to allow the motion of one shaft to be arrested, while the other two work simultaneously. In addition to two-shaft operation, planetary gears can also be used in three-shaft operations, which are called temporary three-shaft operations. Temporary three-shaft operations are possible through frictional coupling.
Among the many benefits of planetary gears is their adaptability. As the load is shared between several planet gears, it is easier to switch gear ratios, so you do not need to purchase a new gearbox for every new application. Another major benefit of planetary gears is that they are highly resistant to high shock loads and demanding conditions. This means that they are used in many industries.
They are more robust
An epicyclic gear train is a type of transmission that uses concentric axes for input and output. This type of transmission is often used in vehicles with automatic transmissions, such as a Lamborghini Gallardo. It is also used in hybrid cars. These types of transmissions are also more robust than conventional planetary gears. However, they require more assembly time than a conventional parallel shaft gear.
An epicyclic gearing system has three basic components: an input, an output, and a carrier. The number of teeth in each gear determines the ratio of input rotation to output rotation. In some cases, an epicyclic gear system can be made with two planets. A third planet, known as the carrier, meshes with the second planet and the sun gear to provide reversibility. A ring gear is made of several components, and a planetary gear may contain many gears.
An epicyclic gear train can be built so that the planet gear rolls inside the pitch circle of an outer fixed gear ring, or "annular gear." In such a case, the curve of the planet's pitch circle is called a hypocycloid. When epicycle gear trains are used in combination with a sun gear, the planetary gear train is made up of both types. The sun gear is usually fixed, while the ring gear is driven.
Planetary gearing, also known as epicyclic gear, is more durable than other types of transmissions. Because planets are evenly distributed around the sun, they have an even distribution of gears. Because they are more robust, they can handle higher torques, reductions, and overhung loads. They are also more energy-dense and robust. In addition, planetary gearing is often able to be converted to various ratios.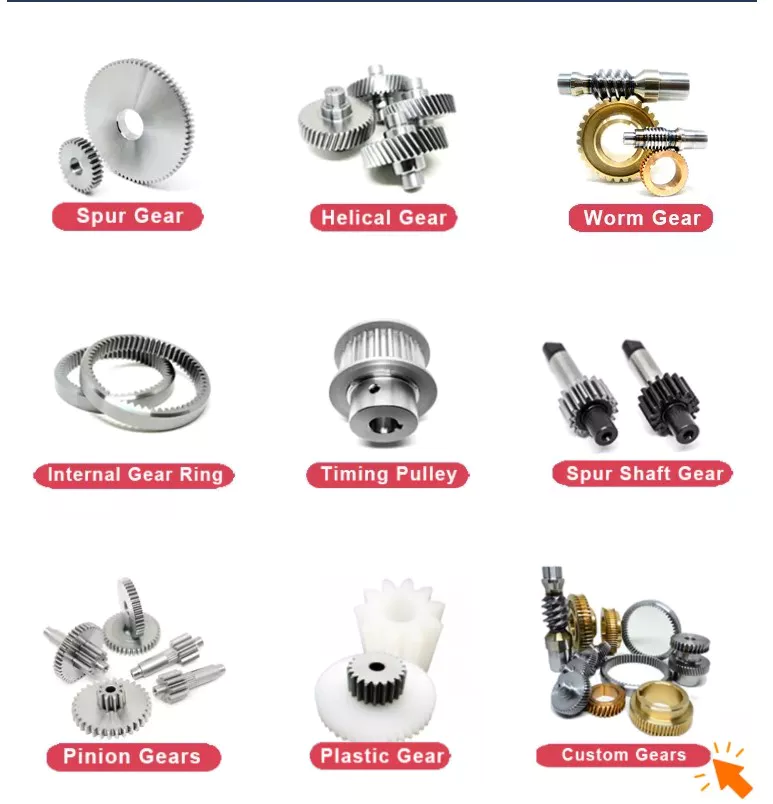 They are more power dense
The planet gear and ring gear of a compound planetary transmission are epicyclic stages. One part of the planet gear meshes with the sun gear, while the other part of the gear drives the ring gear. Coast tooth flanks are used only when the gear drive works in reversed load direction. Asymmetry factor optimization equalizes the contact stress safety factors of a planetary gear. The permissible contact stress, sHPd, and the maximum operating contact stress (sHPc) are equalized by asymmetry factor optimization.
In addition, epicyclic gears are generally smaller and require fewer space than helical ones. They are commonly used as differential gears in speed frames and in looms, where they act as a Roper positive let off. They differ in the amount of overdrive and undergearing ratio they possess. The overdrive ratio varies from fifteen percent to forty percent. In contrast, the undergearing ratio ranges from 0.87:1 to 69%.
The TV7-117S turboprop engine gearbox is the first known application of epicyclic gears with asymmetric teeth. This gearbox was developed by the CZPT Corporation for the Ilyushin Il-114 turboprop plane. The TV7-117S's gearbox arrangement consists of a first planetary-differential stage with three planet gears and a second solar-type coaxial stage with five planet gears. This arrangement gives epicyclic gears the highest power density.
Planetary gearing is more robust and power-dense than other types of gearing. They can withstand higher torques, reductions, and overhung loads. Their unique self-aligning properties also make them highly versatile in rugged applications. It is also more compact and lightweight. In addition to this, epicyclic gears are easier to manufacture than planetary gears. And as a bonus, they are much less expensive.
They are smaller
Epicyclic gears are small mechanical devices that have a central "sun" gear and one or more outer intermediate gears. These gears are held in a carrier or ring gear and have multiple mesh considerations. The system can be sized and speeded by dividing the required ratio by the number of teeth per gear. This process is known as gearing and is used in many types of gearing systems.
Planetary gears are also known as epicyclic gearing. They have input and output shafts that are coaxially arranged. Each planet contains a gear wheel that meshes with the sun gear. These gears are small and easy to manufacture. Another advantage of epicyclic gears is their robust design. They are easily converted into different ratios. They are also highly efficient. In addition, planetary gear trains can be designed to operate in multiple directions.
Another advantage of epicyclic gearing is their reduced size. They are often used for small-scale applications. The lower cost is associated with the reduced manufacturing time. Epicyclic gears should not be made on N/C milling machines. The epicyclic carrier should be cast and tooled on a single-purpose machine, which has several cutters cutting through material. The epicyclic carrier is smaller than the epicyclic gear.
Epicyclic gearing systems consist of three basic components: an input, an output, and a stationary component. The number of teeth in each gear determines the ratio of input rotation to output rotation. Typically, these gear sets are made of three separate pieces: the input gear, the output gear, and the stationary component. Depending on the size of the input and output gear, the ratio between the two components is greater than half.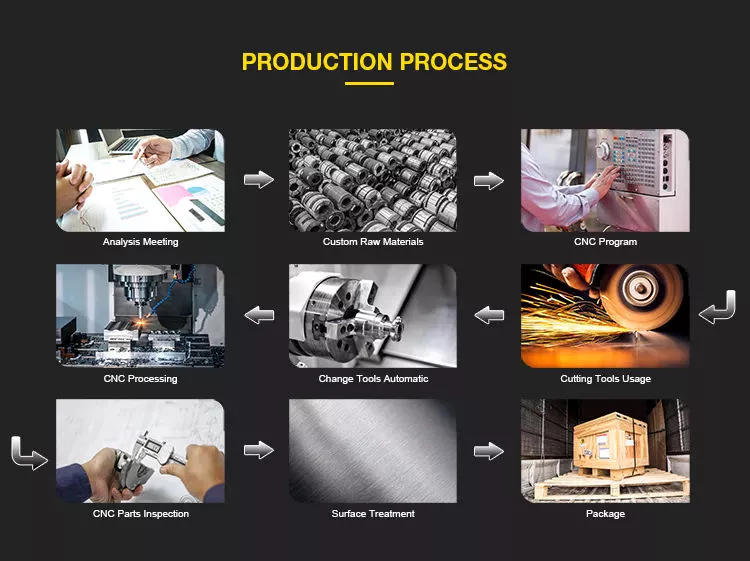 They have higher gear ratios
The differences between epicyclic gears and regular, non-epicyclic gears are significant for many different applications. In particular, epicyclic gears have higher gear ratios. The reason behind this is that epicyclic gears require multiple mesh considerations. The epicyclic gears are designed to calculate the number of load application cycles per unit time. The sun gear, for example, is +1300 RPM. The planet gear, on the other hand, is +1700 RPM. The ring gear is also +1400 RPM, as determined by the number of teeth in each gear.
Torque is the twisting force of a gear, and the bigger the gear, the higher the torque. However, since the torque is also proportional to the size of the gear, bigger radii result in lower torque. In addition, smaller radii do not move cars faster, so the higher gear ratios do not move at highway speeds. The tradeoff between speed and torque is the gear ratio.
Planetary gears use multiple mechanisms to increase the gear ratio. Those using epicyclic gears have multiple gear sets, including a sun, a ring, and two planets. Moreover, the planetary gears are based on helical, bevel, and spur gears. In general, the higher gear ratios of epicyclic gears are superior to those of planetary gears.
Another example of planetary gears is the compound planet. This gear design has two different-sized gears on either end of a common casting. The large end engages the sun while the smaller end engages the annulus. The compound planets are sometimes necessary to achieve smaller steps in gear ratio. As with any gear, the correct alignment of planet pins is essential for proper operation. If the planets are not aligned properly, it may result in rough running or premature breakdown.



editor by CX 2023-05-29